Kastrup is a suburb in the South of Copenhagen, Denmark. The island of Amager is home to Kastrup, a couple districts of Copenhagen, some more communities, the airport of Copenhagen, and the westward end of the Drogden Tunnel. The Northern and Western parts of Copenhagen lie on the much larger island of Sjælland (Zealand).
Pre-Rash History
Edit
Kastrup has been an industry suburb of Copenhagen ever since the crown issued Jacob Fortling a license to establish a lime plant there, in 1749. Notable further steps in that history were the founding of the Kastrup Glassworks in 1847, and the Copenhagen Airport in 1925. Among themselves, the pre-Rash Danes often referred to the airport by the name of Kastrup, instead of or in addition to Copenhagen. A series of airlines set up their headquarters in Kastrup, near the airport.
Kastrup and the airport were served by the M2 line of the Copenhagen Metro, but the Lufthavnen Station was additionally a stop for long-distance trains. Notable sights in Kastrup were the Blue Planet Aquarium, the old pottery and tile manufacture (Kastrup Værk) and church, and the art museum (Kastrupgårdsamlingen).
Post-Rash History
Edit

In approximately the year 80, the Danes made an attempt - apparently their last, but by no means the first - to reestablish control over some of their old homelands, more precisely the part of Amager surrounding the tunnel exit. According to what Mikkel reports on arc 1 page 230

, they were busy scavenging materials at the airport when the number of monsters attracted by the noise grew to the point of steamrolling over their defenses in a single night. The fallen of this "Great Battle of Kastrup" are memorialized by having their names engraved on the inside of the gate securing the nearby tunnel end.
Otherwise, it seems that at some time, Kastrup proper has been surrounded with fences so as to defend it (as opposed to being turned into a quarantine camp or a troll prison). It seems likely that that would have to have happened shortly after year 0, when the Danes were still present in their homeland in numbers.
Points of Interest
Edit
"Spot 24"
Edit
For the main page on this topic, see Amager Spot 24.
"Spot 24" was the first location that the expedition investigated to salvage books. It is
believed
to be located in Amager Øst, rather than in Kastrup.
Kastrup Fortet
Edit
The fort of Kastrup is the safe place the expedition went to after leaving "Spot 24". In spite of its historic name, the site is beyond the borders of Kastrup proper and located in the district of Amager Øst.
"Spot 20"
Edit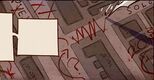 "Spot 20" has been seen marked on a map on arc 1 page 227

, and it has been suggested that the streets and their partly visible names correspond to the real-world corner of Kastrupvej and Soldugvej. However, the buildings shown on the map do not match current satellite imagery at all.