Torbjörn Västerström, born year 52 in Sweden, was a skald who used to copy old-world books in order to preserve their contents. He originally had the idea for this expedition in order to make extra money. He is one of the organizers of this expedition, along with Trond Andersen, Taru Hollola, and his wife, Siv Västerström.
Personality
Edit
Torbjörn's true motives for starting this expedition are to make money on the side.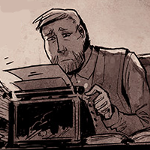 Torbjörn came from a wealthy family, which has recently fallen on hard times. He had the idea for the expedition from his job as a common skald.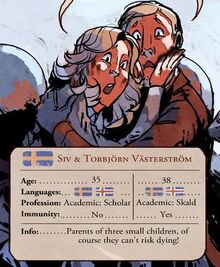 Family Tree
Edit